The Peter Ellis Van Doren Scholarship Fund Selection Committee, Inc., was formed in 1995 to further "charitable and educational purposes within the meaning of Section 501(c)(3) of the Internal Revenue Code of 1986; specifically, the establishment and maintenance of a scholarship program for students residing in the Borough of Peapack & Gladstone and/or other municipalities of Somerset County, New Jersey, to enable them to further their education after graduation from high school."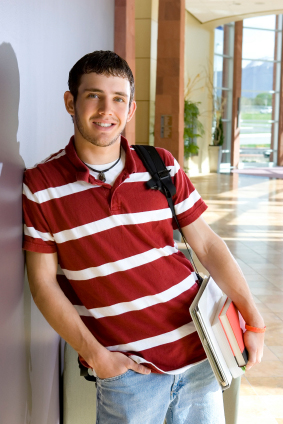 Known more simply as The Van Doren Scholarship Fund, the trust awards annual distributions from the estate of the late Peter Ellis Van Doren of Peapack. Mr. Van Doren died in 1994 and stipulated in his will that the bulk of his estate be used to encourage qualities of scholarship, character and achievement that he admired.
In conformance with his wish, a nonprofit charitable trust was established and a Selection Committee comprised of volunteers appointed, per its corporate bylaws. The Committee meets annually to identify outstanding scholars who are residents of Somerset County and to provide them with financial support for their undergraduate college, trade school or nursing educations.
Each winter, the Committee solicits applications from public and private secondary schools in Somerset County, and additionally advertises the availability of application forms through newspapers serving the County's residents, this website, and local public library branches. Complete applications are due in March and are evaluated individually during April and May. Committee members employ a variety of assessments, weighing each candidate's academic performance relative to his or her peers among all applicants. In particular, they look for achievements both in and out of school that indicate a strong, personal desire to learn and to explore scholarship beyond standard school curricula. The Committee also seeks to recognize candidates who exhibit moral and social maturity that directly benefits the welfare of their communities and anticipates obligations of lifelong citizenship. At the end of the selection process, Finalists are invited to meet with the Committee for brief, personal interviews. These interviews invariably confirm that character, commitment, and smart choices characterize the individuals who go on to become Van Doren Scholars.
The resulting Van Doren Scholarships are given primarily on the basis of an applicant's academic achievements and not financial needs. Since 1996, more than 200 students have received distributions from the endowment. Scholarship recipients are encouraged to re-apply in subsequent years while they continue their educations, and it is not uncommon for Van Doren Scholars to receive sequential awards. Per terms of the trust, however, scholarships may not be used to fund professional or graduate degrees.