The Peter Ellis Van Doren Scholarship Fund Selection Committee, Inc., ("the Van Doren Scholarships") is committed to ensuring your privacy. We value your trust and provide this website to assist you in learning about our programs. Any information you provide us in connection with your use of this website will only be used in pursuit of those goals.
Information Collection and Use
When accessing our Website, the Van Doren Scholarships will collect the following information: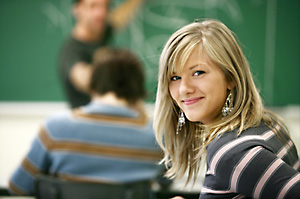 The date and time you access our site; and
The name of the domain from which you access the Internet;
The Internet address of the website you used to link directly to our site.
This information is collected for statistical purposes. The Van Doren Scholarships summarizes this information to generate statistics which are used for such purposes as assessing the number of visitors to our site, what information is of most and least interest, determining technical design specifications, and identifying system performance or problem areas.
In order to request additional information or gain access to certain areas or feature of the Website, you may be required to register using your personal information. If you provide any personal information by registering an account with us, then the information collected will be used to:
a) respond to your inquiry;
b) provide you with applicable information or service;
c) help us create and present content most relevant to you; and
d) alert you to news, information, and announcements regarding the Fund's programs.
This information will not be sold or otherwise transferred to unaffiliated third parties without your approval at the time of collection.
Access To Your Personal Information
If you have a registered account and wish to change your personal information, or if you have a question relating to this privacy statement, please contact us.
Security
The Van Doren Scholarships is committed to taking reasonable steps to protect any information that you provide to us online.
Cookies
Some pages on this site use "cookies," which are small files that the site places on your hard drive for identification purposes. These files are used for site registration and customization the next time you visit us. You should note that cookies cannot read data off of your hard drive. Your web browser may allow you to be notified when you are receiving a cookie, giving you the choice to accept it or not. By not accepting cookies, some pages may not fully function and you may not be able to access certain information on this site.
Changes To This Policy
The Van Doren Scholarships reserves the right to change, modify or update this statement at any time without notice. The Van Doren Scholarships is not responsible for the content or the privacy polices of websites to which it may provide links or the content or privacy policies of referring websites.