About the Van Doren Scholarships
For Peter Ellis Van Doren, a strong passion for learning was the key to a full and satisfying life. Since 1995, recognizing and encouraging passionate curiosity in others has been his legacy.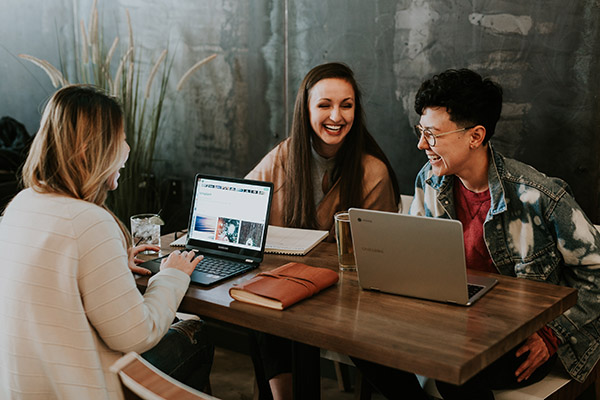 How many Van Doren grants are awarded?
Since the program's inception, the Selection Committee has recognized approximately ten to fifteen Scholars each year, a number that varies closely with the quality of applications received.
How much money do Van Doren Scholars receive?
Each Van Doren Scholarship is different, but amounts reflect a.) the amount of money available to be disbursed from Mr. Van Doren's estate for that year, b.) the number of Finalists recognized by the Selection Committee, and c.) individual variations that reflect the Selection Committee's best judgment as to how an award will cultivate qualities Van Doren prized.
Generally, we seek to enable a real difference in each recipient's scholarly career. Occasionally, an applicant's financial need factors into this equation (although not as selection criteria). The Selection Committee believes that fewer, larger awards best reflect the skills our applicants bring to the competition and enhance the reputation of all Van Doren Scholars as a class.
What schools do Van Doren Scholars attend?
While highly selective schools are often well represented, Van Doren scholars attend big schools and little schools, nearby schools, and schools all over the world. Our past Scholars have attended Brown, Clemson, Colby, Harvard, University of Indiana, University of Michigan, Northeastern, Penn State, Princeton, Ramapo, and Raritan Valley CC.
Who was Peter Ellis Van Doren?
Peter Ellis Van Doren died in 1994 in Peapack, New Jersey, leaving no known relatives. Upon his death, he instructed that his small estate should endow a scholarship fund that would recognize meritorious students from surrounding Somerset County towns. Van Doren's instructions were very specific about the selection criterion for his scholarships; he wanted to reward men and women who exhibit a strong commitment to lifelong learning, exemplary character, and compassion. Little else is known about Mr. Van Doren, who became reclusive in his later years. In his papers, he alluded to an early career as a draftsman and mapmaker for the Army Air Corps and later for the aerospace industry. While Mr. Van Doren's endowment currently funds approximately $40,000 each year in scholarships, his true legacy must be accorded the dozen or so promising young people who share his gifts each year.
Application Procedure
Van Doren Scholars are selected at the conclusion of a rigorous screening season involving written applications, personal references, and individual interviews. The first step is knowing and following a few, simple rules.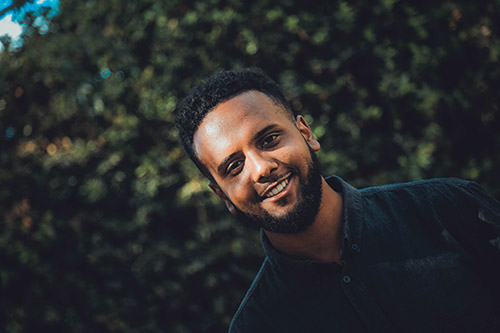 How informal are the interviews?

If you are selected as a Finalist, you will receive an invitation to meet individually with the Van Doren Selection Committee, a group of current and retired educators and community leaders who have evaluated hundreds of talented applicants since the program's inception. Interviews are brief, but they provide a more personal opportunity to expose qualities of mind or character that will help you stand out. You should expect an informal give-and-take, and Committee members may ask you for more detail about an academic or charitable project or simply to talk about a lesson learned or some unfulfilled dream. At this point in their evaluations, qualities of thoughtfulness, self-awareness, and honesty often count for more than demonstrations of ambition or intellect. Thus, there are no "set" questions (aside from the Committee's mandate to clarify each applicant's tuition needs and resources). Individual Committee members have different interests, but their goals are the same: to peer beneath superficial distinctions such as a candidate's personal poise or volubility, and to find that compelling kernel of promise that has been the hallmark of Van Doren honorees. 

May I apply more than once?

Yes. Scholarship recipients are encouraged to re-apply in subsequent years while they continue their education, and it is not uncommon for Van Doren Scholars to receive sequential awards. Whether you have been successful as a candidate or not, you may reapply in any year that you meet the eligibility requirements. Note, however, that simply re-filing an old application is strongly discouraged. Selection Committee members are interested in your growth as a scholar and person year-over-year. Recycled essays or references cloud this distinction.

What do I need to do to claim my award?

Van Doren Scholarships are paid-out in two checks. The first, for one-half of the amount of your scholarship, will be prepared as soon as we receive a copy of your fall semester tuition bill. This confirms that you are enrolled in an accredited school, satisfying an important condition of the award. First checks generally go out in July or August and it takes about a week for the check to be prepared and forwarded. The second half of the award is sent after we receive a copy of your second-semester bill along with a copy of your fall semester transcript. These documents confirm that you remain enrolled as a student in good standing with your institution. This typically happens in December or January. We have tried to make this process as quick and easy as we can. Checks can only be written to the scholar or the scholar's parent or guardian; checks cannot be written directly to a college or university. A full explanation of this process is provided in a publication by the committee entitled "Receiving Your Van Doren Award" and this is given to each scholar who receives a Van Doren Scholarship. 


Where are Interviews held?

Face-to-face interviews are held at the Peapack Reformed Church in Gladstone, NJ. You can view a map showing the interview location here.  If the pandemic is still a threat, we will use Zoom technology for our interviews.


Where do I obtain a scholarship application form?

The Van Doren Scholarship Application form may be obtained by downloading a convenient electronic PDF file from this website. If you have the free Adobe Reader plugin for your browser, you'll be able to enter text directly into the electronic form and save your application locally until it is complete, then print it at your desktop printer. In addition to the electronic version here, printed copies are available at any Somerset County Public Library branch and at many cooperating high school guidance departments. As hard-copy forms may vary slightly from year to year, be sure to verify that your form corresponds to the current application year.
Income, Residency & Other Qualifications
You must be enrolled full-time in an undergraduate or trade course of study for the upcoming academic year?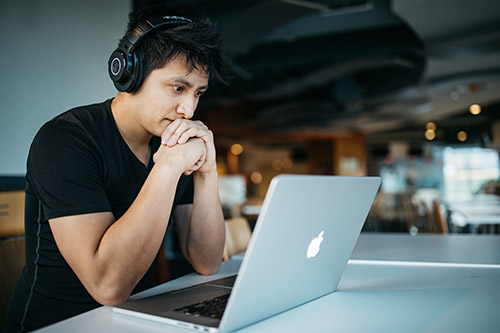 Is financial need a factor in determining winners?

No, the Van Doren Scholarships reward scholastic merit, and specifically a candidate's achievements in demonstrating a lifelong commitment to learning. Consideration of need may become a factor, however, when we determine the size of your award. Individual scholarships vary by amount and generally reflect our desire to provide a meaningful contribution to your academic career.

Is a special preference given to residents of Peapack-Gladstone?

Yes. Honoring Peter Van Doren's wishes regarding the scholarships that bear his name, the Selection Committee looks first at candidates who reside in the Borough of Peapack-Gladstone, Van Doren's long-time home. All other things being equal, the Fund shows a clear preference to these candidates in determining awards. Candidates from the Borough, however, must demonstrate the same high standards as applicants from other Somerset County communities. A strict application of this rule enhances the prestige of Mr. Van Doren's legacy and, since the inception of the awards in 1996, nearly every Somerset County community has benefited.

May I use an award to attend Graduate School?

No. Peter Van Doren expressly dedicated his endowment to benefit undergraduate students who are currently attending or who will be enrolled as full-time students at accredited colleges or universities, trade, or nursing schools. Students in graduate or professional degree programs are not eligible. 

What residency requirements apply?

All applicants must be legal residents of Somerset County, New Jersey.